GENUINELY INDEPENDENT
Unlike some high street chains, we are independently owned and not commercially tied to any hearing aid manufacturer.  That means we can offer truly impartial advice on the widest range of hearing aids from all the major suppliers.  We give clear, easy-to-understand information, enabling you to make an informed choice on the best solution for your individual needs.
TECHNOLOGY
Advances in digital technology have made today's hearing aids smaller and more effective than ever before.  Some models are virtually invisible, but still able to deal with difficult listening situations, as well as working in tandem with other devices, such as mobile phones and MP3 players.
EXPERTISE
At Castle Hearing, we recognise that every patient is an individual with specific personal requirements.  Our comprehensive range of hearing aids allows us to offer a variety of solutions to meet your individual needs, regardless of your hearing difficulties or preferred type of hearing aid.
PROFESSIONALISM
Our practice staff are highly experienced audiological practitioners whose aim is to achieve the best possible hearing for every patient.  We believe high-pressure sales tactics have no place in healthcare.  Our focus is on conducting an accurate, thorough test and giving the best possible advice, so that you can make a genuinely informed choice after a consultation that is straightforward, relaxed and pressure-free.
LIFETIME AFTERCARE
After fitting your hearing aids, we arrange free follow-up appointments to check your progress, make any necessary adjustments to the sound settings, and make sure you're confident using and handling the hearing aids.  As well as that, we provide free aftercare for the lifetime of your hearing aids.  If you run into any problems, just give us a call and we'll schedule a service appointment.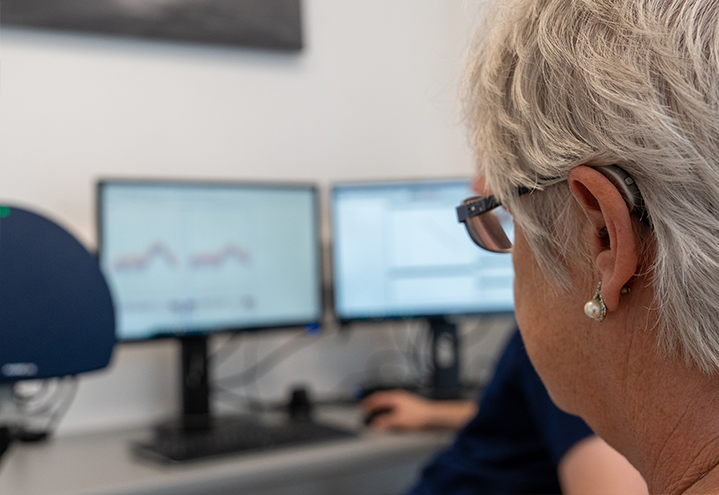 OUR SERVICES
As an independent hearing aids specialist and professional practice, we can provide you with hearing assessments and unbiased information on what hearing aid best suits your needs. We strive to provide our customers with competitive prices for all of the top hearing aid brands and are proud to offer a friendly and professional service.
contact us
GP reports and referrals
Hearing aid supply and fit
Comprehensive after-care program
Minimum 2 year warranty on hearing aids
Hearing aid repair service for all brands
Protection against noise system
Custom motorbike ear plugs
Wide range of communication accessories
Hearing Aids
HEARING AID SPECIALISTS IN DUMFRIES & GALLOWAY
We are the only independent hearing aid specialists based in Dumfries and Galloway.
Come and discuss your Hearing concerns in our Dumfries Practice with professionals who care. Alternatively follow the link to our contact us online form.
Give us a call on Tel: 01387 262781
Contact Us